Vivo has launched its latest flagship smartphone globally, and it looks quite attractive, especially if you are a mobile photography enthusiast.
In the West we have access to two models, the X90 and X90 Pro, while the ultra-high-end X90 Pro + is still only available in China.
So, which one should you choose? We did a deep dive into the specs, and here's what we learned.
design
Vivo X90: 164.1 x 74.4 x 8.5mm, 200g, IP64 rating
Vivo X90: AG glass back, Breeze Blue or Asteroid Black
Vivo X90 Pro: 164.1 x 74.5 x 9.3mm, 215g, IP68 rating
Vivo X90 Pro: Vegan leather back, Legendary Black only
The X90 and X90 Pro are very similar in size, but the Pro comes in a touch heavier than its cheaper sibling. Both benefit from water and dust resistant designs, but the Pro is much safer with its IP68 rating, compared to the X90's IP64.
The X90 features an AG glass back, with a similar finish to the Vivo V25 Pro and iQOO 11, while the X90 Pro has a vegan leather back panel, which looks a bit like a grip for a mirrorless camera.
We like the feel of Vivo's silky-smooth glass designs, but we tend to find them a little slippery and hard to hold on to, the vegan leather option should be more sophisticated without the case.
However, you'll have to like the black if you opt for the Pro, as that's the only color available on this side of the globe. On the other hand, the standard X90 is available in light blue or black.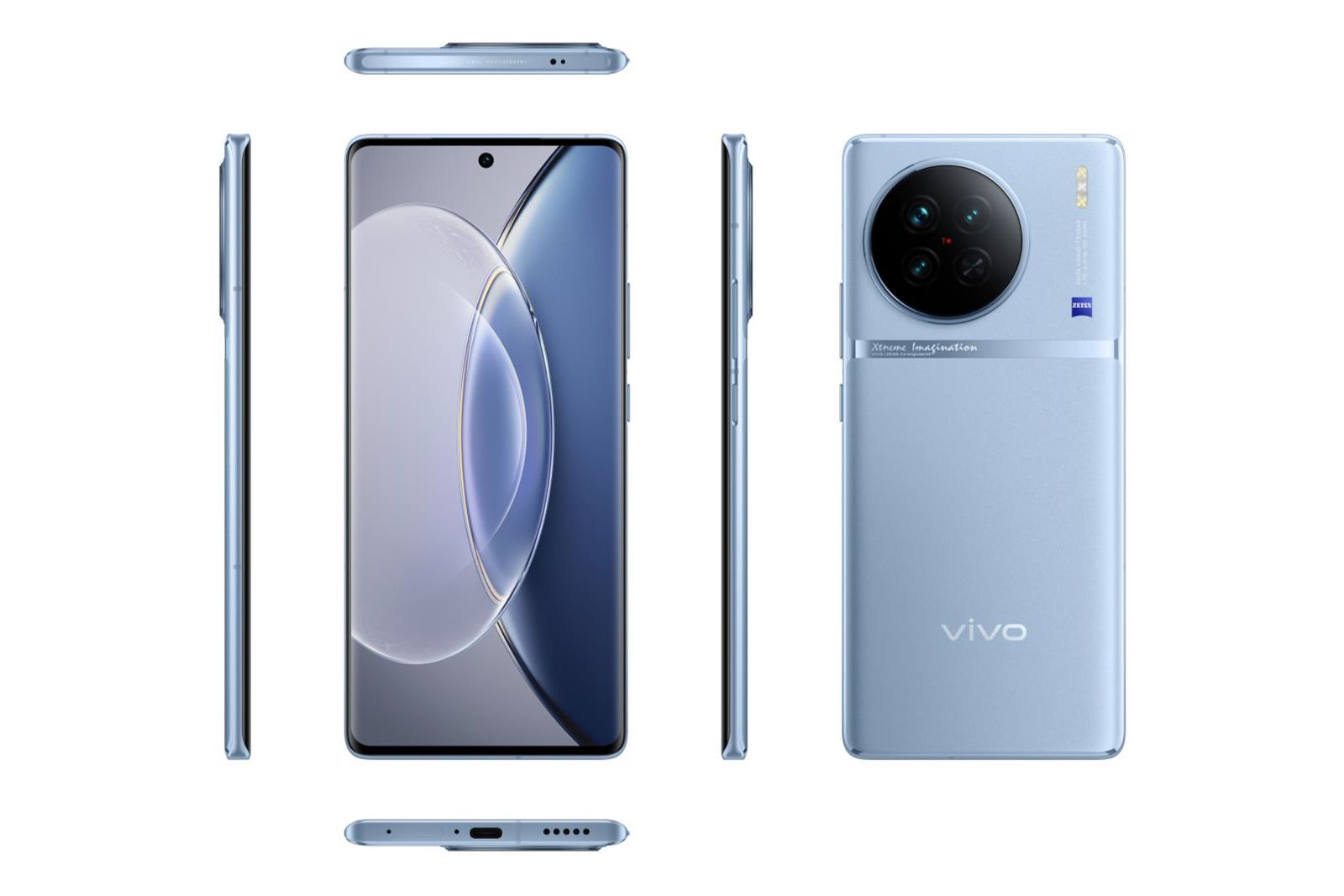 Vivo
Display and speakers
Both: 6.78-inch 120Hz 1260×2800 AMOLED, dual stereo speakers
HDR 10+ certified, 100% DCI-P3 coverage
Ultra Vision eye protection and Zeiss Natural Color display mode
Both models carry the same display specs, and while the resolution is a step down from last year's Vivo X80 Pro, everything else seems to have been upgraded, plus the lower-resolution panel would be a bit nicer on the battery.
There's 100 percent coverage of the DCI-P3 color gamut, which is crucial for on-the-go photo editing, and the screen is HDR 10+ certified — great for content consumption.
Vivo has a new feature on these models, which it calls Ultra Vision Eye Protection. This means that the screen can handle pulse width modulation with a frequency of up to 2160Hz, which greatly reduces screen flicker and helps reduce eye strain in dark environments.
There's also blue light reduction, developed in partnership with MediaTek, that can analyze blue light emissions in real time and dynamically adjust color temperature.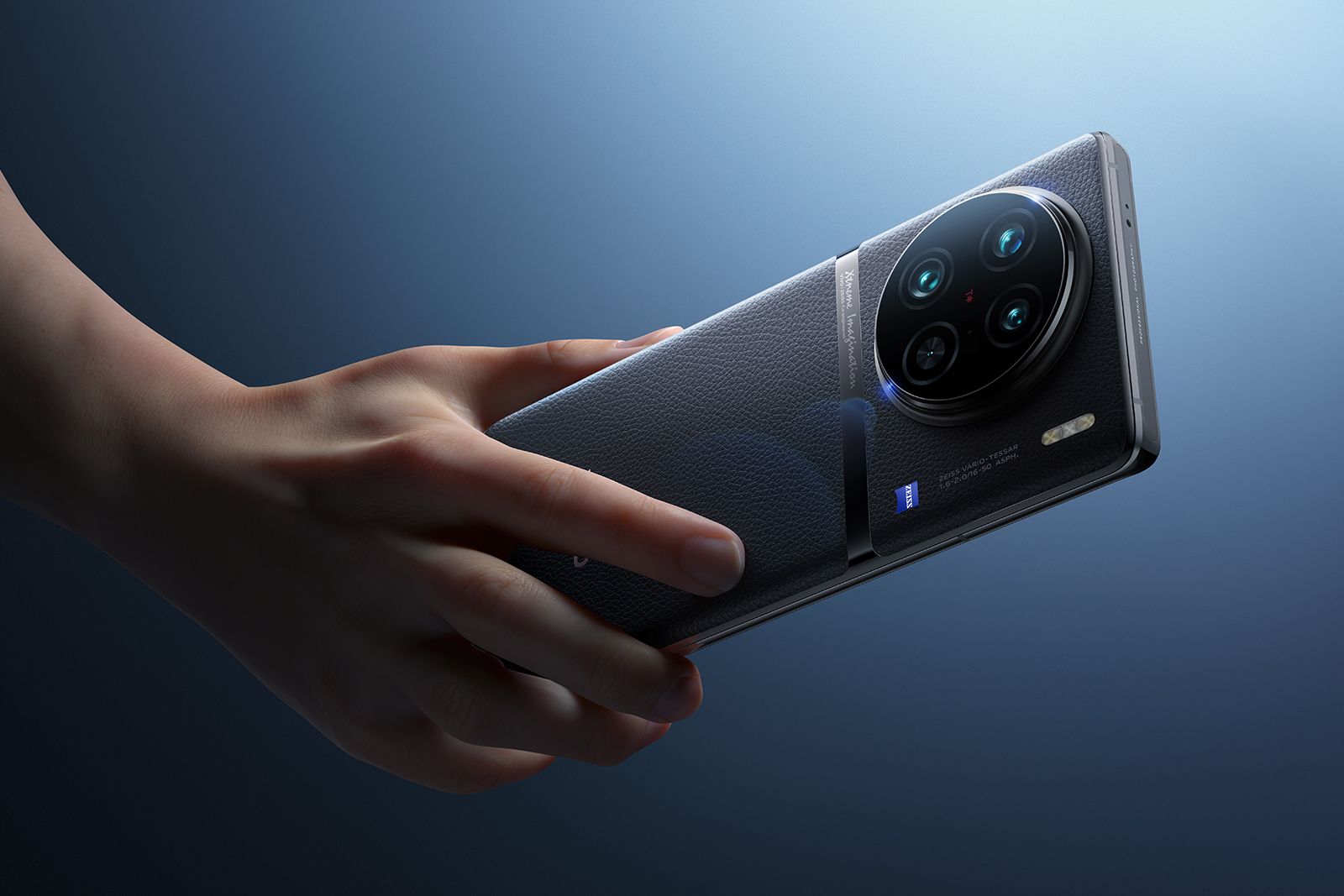 Vivo
performance and hardware
Vivo X90: Mediatek Dimensity 9200, 8GB + 256GB / 12GB + 256GB
Vivo X90: 4,810mAh battery, 120W dual-cell flash charging
Vivo X90 Pro: Mediatek Dimensity 9200, 12GB + 256GB
Vivo X90 Pro: 4,870mAh battery, 120W dual-cell flash charging
Both phones use MediaTek's latest chipset, the Dimensity 9200. We haven't tested this internally, but on paper, it looks very promising indeed.
Rivaling the more mainstream Qualcomm Snapdragon 8 Gen 2 processor, the Dimensity 9200 promises a 32 percent performance gain over its predecessor while reducing power consumption by 41 percent. It also features hardware-dependent ray tracing support and can be a good choice for mobile gamers.
The X90 is available with either 8GB RAM and 256GB storage, or 12GB and 256GB storage. X90 Pro comes in 12GB and 256GB only.
Both phones have similar battery capacities, although the X90 Pro has a slight advantage, and both can charge very quickly, thanks to the 120W FlashCharge technology. This gets you from flat to 50 percent in just 8 minutes.
cameras
Vivo X90:

Primary: 50 MP f/1.75 with OIS
Vertical: 12 MP, f/1.98
Wide: 12 MP f/2.0
Selfie: 32 mega pixel camera

Vivo X90 Pro:

Main: 50MP Sony IMX989 (1 inch sensor)
Portrait: 50 MP f/1.6
Wide: 12 MP f/2.0
Selfie: 32 mega pixel camera
In terms of camera hardware, the X90 Pro is clearly superior. The standout feature is the main camera with a 1-inch sensor, and although it is not the first smartphone to use this particular camera, it joins a very small club, along with the Xiaomi 12S Ultra and Sony Xperia Pro-I.
Photographers will be well aware of the benefits of a larger sensor — better low-light performance, a shallower depth of field, and increased image resolution.
But it's not just the main camera, the portrait camera also gets a boost. It's 50MP in the X90 Pro, with an f/1.6 aperture, while the standard X90 has a 12MP f/1.98 snapper.
Both models benefit from Vivo's self-developed V2 image processing chip. This is said to perform better and more efficiently than a conventional CPU when it comes to image-based tasks. The result should be improved AI noise reduction and HDR compositing with lower latency.
There are also some new effects and editing features developed in partnership with Zeiss, available on both models. This includes a false tilt-reduce effect, cinematic artificial lens flares, and several bokeh styles for portrait-mode photos and videos.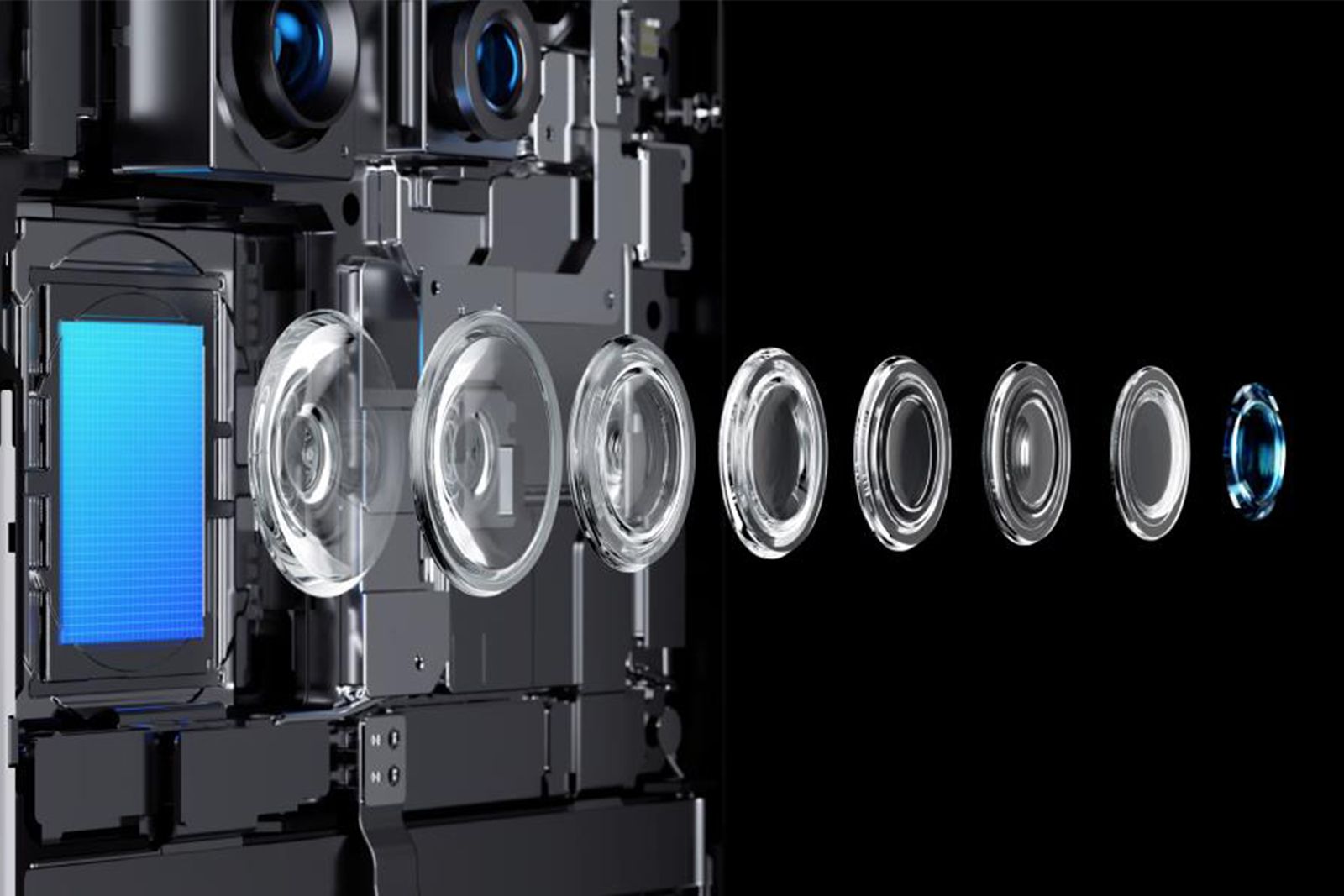 Vivo
Availability and conclusion
Vivo X90: Hong Kong, Taiwan, India and Southeast Asia (Thailand and Malaysia)
Vivo X90 Pro 12GB + 256GB: Hong Kong, Taiwan, India, Southeast Asia (Thailand, Malaysia), Europe (UK, France, Germany, Italy, Spain, Poland, Czech Republic, Austria, Romania, Croatia, Slovenia, Greece, Serbia).
So which one should you choose, well, depending on where you live, Vivo may have already made that decision for you. Initially, the Indian and Asian markets will be the only regions to get both devices. While we're in Europe, we'll only get the X90 Pro.
If you're in a position to choose or consider an import, we'll still point you towards the X90 Pro. For photography performance, the X90 Pro with its 1-inch sensor and 50MP portrait lens is the obvious choice.
Still, the X90 is an excellent phone in its own right, and it's certainly a capable shooter. If you're happy living with a slightly downgraded camera system, you'll still get the same excellent image processing and blazing-fast performance from MediaTek's flagship chipset — plus you'll save some money.
At the time of writing, we were not told European pricing, and we'll update this article when we find out. In Malaysia, which is the first region to receive the global version, the X90 retails for RM3,699 (~$868) and the X90 Pro at RM4,999 (~$1,175) – that should be a fairly good indication of the The price we can expect.
Both are excellent options, but it was the Vivo X90 Pro that really intrigued us.